In news that should come as a shock to exactly no one, I can be kind of an asshole. What may come as a shock, depending on how long you've known me, is that I'm arguably less of an asshole now than I used to be. In my teens and early twenties, I said and did a lot of things I now find abhorrent, sometimes out of carelessness and not knowing any better, sometimes as a result of having internalised a bunch of toxic bullshit, but sometimes just because I was being an asshole. And the thing about being an asshole – or one of the things, anyway – is that, even when part of you knows exactly what you're doing and why, there's another, louder part that doesn't give a shit, or which conveniently chooses to reserve your shit-giving capabilities until such time as being an asshole is definitively proven to correlate with Having Fucked Up. Being human is not an exact science, and some things can only be learned the hard way, by making a wrong call and gauging its wrongness in retrospect.
Consider the following small act of assholery, performed when I was sixteen:
During a conversation with a close friend – and for the life of me, I can't remember the specifics of the conversation; only that we were talking about another, mutual friend who'd been having a hard time – I said, in a somewhat offhand way, as though it were obvious, "See, you're more sympathetic, and I'm more empathetic. You see what's happening to [friend], but you don't really feel it the way I do. We're just different like that."
Part of me really believed this; or at least, believed it sufficiently in the moment, in the context of that particularly complex relationship, to have said it out loud. Nonetheless, even had it been an entirely accurate judgement – which, for the record, it wasn't – saying it like that was still a dick move. I can't even call it a backhanded compliment, because in my mind, it was very clear that empathy was the more desirable trait. I was rather asserting a form of moral superiority over my friend: my kindness is better than your kindness, my understanding of people more intuitive. The irony of making such a claim in a knowingly hurtful way wasn't wholly lost on me, but I felt slighted by her, and so couched a negative judgement in language which pretended an objectivity I didn't remotely feel.
My friend was visibly irritated by the remark; hurt, as I'd secretly wanted her to be, and forced onto the defensive. I don't remember the rest of the exchange, but that moment has stuck with me. Even though I knew the comparison was an insult prior to speaking, it wasn't until afterwards that I really understood what it meant to have said it anyway. I'd been an asshole, plain and simple: the opposite of empathetic, at least where she was concerned.
Reading Amy Sterling Casil's recent SF Signal guest post, Special Needs in Strange Worlds: We Are All Disabled, therefore, this incident sprang instantly to mind. Says Sterling-Casil:
I have a severe, lifelong disability that could have cost my life on several occasions. It's the reason I write what I do and am who I am. But it also means I can't write the kind of thing you're often presented with as reading material.

What's my disability? I'm 5'6″, pretty much fit, active and healthy. Decent eyesight for an old lady. Okay hearing despite numerous loud concerts and shows during my youth. I don't even have cancer or heart disease after smoking like a fiend nearly all my life. My liver even functions, although it shouldn't.

I'm very fortunate.

But I hear you. Even when I don't want to. I feel you. Even when I don't want to and shouldn't. I am empathetic. That isn't the same as "sympathetic." Many who are like me don't make it out of their late teens and early 20s because of associated risky behaviors.
That sound you hear, dear reader, is my gritted teeth grinding together.
Let me put this bluntly: empathy is not a disability. Even if I take Sterling Casil at her notably unsourced word and accept her premise here – that empathy, as a specifically defined condition, is a direct, causative (rather than correlative) factor in the suicide and/or death by misadventure of young people – that does not make it a disability. Depression, along with various other mental health conditions and disorders, can be a form of disability, but whether we define it as such depends largely on who "we" are and our reasons for doing so. According to the UK government, for instance:
A mental health condition is considered a disability if it has a long-term effect on your normal day-to-day activity. This is defined under the Equality Act 2010.

Your condition is 'long term' if it lasts, or is likely to last, 12 months.

'Normal day-to-day activity' is defined as something you do regularly in a normal day. For example – using a computer, working set times or interacting with people.
By this definition, I am – or have been – disabled, and yet I have never identified as such. Partly, this is because there's an enormous cultural stigma around the acknowledgement, diagnosis and discussion of mental health problems as, well, actual problems. Even during my worst depressive episodes, it would never have occurred to me to think of myself as disabled. It's a relative of the same prejudice which biases us towards assuming that disabilities are necessarily visible things, like missing limbs or striped canes: if a stranger can't tell there's something wrong with you, this logic goes, you must be totally able-bodied. Note, too, the wording: able-bodied, as though disability doesn't apply to minds. But while I'm all for a more lucid, open dialogue about mental health stigma – or many such dialogues, even – it would be counter-productive to insist that anyone who fits the above definition (for instance) refer to themselves as disabled, regardless of their own beliefs or preferences.
From a purely pragmatic standpoint, there's enough anti-disability sentiment in the world that, for many people, being open about an "invisible" disability can have real consequences: the loss of a job or promotion, for instance. Words, too, can have a powerful impact on our sense of self depending on what they mean to us and – crucially – the circumstances of their application. For instance: I identify as queer, both because it's a useful shorthand for expressing two facets of my personhood (bisexuality and genderqueerness) without requiring that I specify either, and because, growing up, it wasn't a word I ever heard used as a slur. But for other people, that's not the case, and the fact that I'm happy to self-identify as queer doesn't mean I'm going to foist that label on someone who thinks of it as an insult. By the same token, however, I don't appreciate being told, as happened recently – and by a straight person, no less – that it's offensive and wrong of me to call myself queer, because it was once an insult. (This person, who was in all other respects a charming, lovely individual, literally fled the room rather than continue the conversation when I suggested that, as I was talking about myself, perhaps I should have some greater say in the word's applicability than he did.)
All of which is a way of saying: if identifying as disabled is going to cause someone more problems, practical or emotional, than it solves, then I support their right to avoid the term without accepting that the concept of disability must therefore, of necessity, have negative connotations in all cases. The diagnostic applicability of a word is not the same as personal acceptance of it, and in keeping with the vital Hippocratic sentiment of first, do no harm, I'd rather err on the side of the individual.
But, as it happens, I do disagree with Sterling Casil: because while I might, on the basis of personal experience, accept the idea that empathy can be a correlative factor in depression, and is therefore potentially relevant to individual disabilities, I do not for a red hot minute believe that empathy alone, as described by Sterling Casil, is a separate disability. Sadness is not the same as depression, no matter how intensely we feel it, regardless of where it comes from. Sadness can be part of depression, certainly, but on this point, I'm putting my foot down: the two words are not interchangeable.
I first started to think – maybe you're not just "sensitive," Amy, maybe you are truly different –when I was at the Denver Worldcon in 2007. Wow, almost 10 years ago! I ended up as the "expert" on a panel on what I'll call gene therapy…

Afterward, a young man came up to me, as if I was some kind of expert. This scared me; I soon realized it was he who was scared.

"Do you think they'll come up with a cure for autism?" he asked.

"It's possible," I said. "A lot more likely than for something like Down Syndrome even though there is no single cause for autism."

 My son Anthony was born with Down Syndrome. This young chap would never know that, nor would he care if he knew.
First: the only reason "this young chap would never know" about Sterling Casil's son – assuming he doesn't read her post now, of course – is because she didn't tell him, not because of his autism. I don't fault Sterling Casil for declining to share such a personal piece of information with a complete stranger, but I fail to see how his ignorance is somehow remarkable when she was the one who opted not to remedy it.
Second, and far more importantly: the assertion that the man "would [not] care if he knew" is, quite frankly, so much offensive, inaccurate bullshit. Dear Amy Sterling Casil: making a snap judgement about a stranger's capacity for compassion on the basis of their autism doesn't make you "sensitive" and "different", especially when you uncritically replicate the assumption in print – it makes you an asshole.
The young man wouldn't meet my eye. He said, "My wife and I both have autism. We want to have children but we don't want them to have it." Uncharacteristically for someone with autism, he touched my arm.
As Jim Hines has already pointed out, not everyone with autism is touch-phobic. This is, again, a bullshit judgement.
He was so very frightened!
And this, right here, is the point where I saw red. Because, look: okay. People have different writing styles. And maybe, if I'm being very charitable, this sort of construction is part of Sterling Casil's; not having read her before, I wouldn't know. But to me, everything about this simple statement screams paternalistic condescension, and thereby betrays the awfulness of her assumptions. This isn't a calm judgement, but an exclamation: he was so very frightened! The use of the double qualifier, so very, instead of just one or the other, and especially when followed by an exclamation mark, is a construction you commonly find in children's books, not in reference to grown adults. It's minimising language, the kind of thing you can imagine being said of Tom Kitten or Timmy fallen down the well: he was so very frightened! And then there's the absolute narrative certainty of it: he was, not he seemed or he looked. Nothing in Sterling Casil's previous description of the man speaks to visible expressions of fear: contextually, it doesn't feel like the right word at all.
Maybe it's just a literary failing: poor sentence construction utterly unaffected by subconscious bias about what autism is and how it functions. But somehow, I doubt it.
"There's a reason God made autism," I said. I had already come to believe this was true.

"I don't believe in God," he said.
No. Okay? No. This is an asshole thing to say – a dick move of the highest fucking order. It doesn't matter if Sterling Casil believes it to be true: if she really felt the man was "so very frightened" of his own autism, of the mere prospect of passing it along, why on Earth would she think he'd find that assertion comforting? Never mind the declarative, false assumption that the man shared Sterling Casil's faith sufficiently to be comforted by it in the first place: he's asking about a cure, and you're telling him God doesn't think he needs one? Wow.
Here's a thought: if you can't set aside your personal faith, or lack of same, in order to comfort someone with different beliefs – or worse, if it never even occurs to you that this might be the best approach – then maybe what you're feeling isn't empathy, but arrogance.
Some time later, I realized. He came up to me because of who I am, and said what he said, because of who he was. And my response was made for the same reasons.
I've read these sentences about forty times now, and I still can't decide if they're meant to imply that the entire exchange was preordained in some sense, or if it's just a pointless acknowledgement of the fact that our personhood necessarily impacts our actions. Either way: um.
Autistic people have massive gifts. They are able to do things, think, and see the world in amazing ways. One of my favorite films, one which we view in some of the classes I share with students, is The Temple Grandin Story, starring Claire Danes. Temple's wonderful teacher, portrayed in the film by David Strathairn, tells her mother (also wonderful, played by Julia Ormond), that Temple is different from other children. Both mother and teacher agree that Temple is: "Different, not less."
On the one hand, yes: being autistic doesn't make you lesser than anyone else, and it sure as hell doesn't preclude being talented. And certainly, an autistic perspective can have some decided advantages over a neurotypical one, depending on the person and the context. (I say can rather than does, not because neurotypical is better more often – it isn't – but because different people are always going to have different strengths and weaknesses in different settings, regardless of attribution.) But on the other hand, I can't quite shake my suspicion, especially given the film comparison and her earlier, stereotypical assumptions, that Sterling Casil is romanticising autism as the diagnosis of savants.
This conversation with the autistic young man was one of my turning points. It was then that I realized my perceptions really were different from most others. I had the opposite of autism. And even more: we are all different.
Again, as Jim Hines has already pointed out, empathy is not the fucking opposite of autism. That some autistic people might not express their empathy in ways that are easily recognised by neurotypical persons doesn't mean they don't feel it, or that autism is somehow defined by a lack of it. The fact that Sterling Casil implies this to be so is doubly concerning when you consider how quick she is to associate an absence of empathy with sociopathy:
I suppose what bothers me most, now that I do understand these things, is that there is so little value in our society to the humane core that is inside nearly all of us. I see clearly, and hate, the sociopath who pulls our strings, making us dance to their wicked puppet rhythms. How many stories, how many films, how many TV shows do they get? It's exhausting.
Right. So, just to be clear: some people are absent a "humane core", which Sterling Casil associates with empathy, but which "the sociopath who pulls our strings" presumably lacks.
UM.
A few psychologists call people like me empaths. I brought up "sociopaths" because like empaths, sociopaths also readily perceive the feelings and motives of others. Unlike sociopaths, empaths have no desire to harm others.
I would be deeply interested to know which psychologists Sterling Casil is referencing here, as her sentence construction leans on this vague reference to academic authority in order to support her subsequent claims about sociopaths. Given that sociopathy, contrary to the assertions of Steven Moffat, is itself a highly flawed, disputed and arguably outdated term, I'm inclined to view this whole claim with a suspiciously raised eyebrow.
Some of us experience barriers and risks because we are so easily influenced by the feelings, ideas and emotions of others that we may lack a strong sense of self.  We are also highly susceptible to substance abuse and other forms of risk-taking behavior. There's little to no scientific research done on us and nobody but we few survivors genuinely understands how difficult it is to be this aware of others and their feelings and motives.
The bolding and italics in that last excerpt are mine. Self-diagnosis of mental health conditions is one thing; inventing an entire condition seemingly out of whole cloth is another. The language Sterling Casil uses to describe empathy in the first half of this paragraph is both vague to the point of uselessness – what the fuck does that mean, "some of us experience barriers and risks"? – and worded to sound like an actual, academic definition; and yet, in the very next sentence, she admits that no such thing exists.
One researcher who has published a significant body of work is Dr. Ron Riggio at Claremont McKenna College. Ron believes that empathy is an essential leadership trait.
A quick Google search about Dr Riggio yields, among other things, a 2011 article whose concluding statement would seem to be the exact opposite of Sterling Casil's claims about empathy – namely, that it's a discreet and specific disability. Having spent the rest of the piece discussing the three different types of empathy invented by someone called Mark Davis – Perspective-Taking, Personal Distress and Empathic Concern – Riggio concludes by saying:
In reality, we all have some level of each of the types of empathy. The key is to understand the ways that we are empathic with others, and to realize the strengths and limitations of each type of empathy.
So… not what Sterling Casil is asserting, then. In fact, I can't find a single piece of Riggio's that categorises empathy as a disability at all, nor can I find any such claim made by another academic. No, Sterling Casil doesn't explicitly argue that empathy as disability is Riggio's thesis, but he's the only authority she mentions in her entire piece, and as such, I'm inclined to think she's gone looking for piecemeal opinions to support the idea that her particular brand of empathy makes her special, rather than acknowledging that empathy is a thing that most people have, but which they express in ways not necessarily identical to her own.
It seems to me that assuming strong empathy to be a unique, special and rare quality possessed only by a "few survivors" is a failure of empathy and imagination both.
Even a hundred years ago, those with autism were so isolated and so misunderstood that the chances they would have the freedom and safe lives to build, make and create were slim and none.
Again, where the hell is Sterling Casil getting this from? I'm not denying that many people on the autistic spectrum have both struggled and experienced discrimination at various points in history as a result of their condition, but as the term autism has only been in use since 1911, discrimination against the autistic as a specific group is a very recent phenomenon. More likely, as per the earlier example of different skillsets and perspectives being strengths or weaknesses in different contexts, their treatment was much more contingent on intersectional markers like gender, race and class (as, indeed, is still the case): a wealthy male aristocrat with idiosyncratic behaviour was much more likely to be accepted on his own terms, for instance, than a poor woman who did likewise. This generalised assumption of victimhood is so historically unsophisticated as to be fundamentally inaccurate – just another way in which Sterling-Casil badly misunderstands her subject area.
Our lives have changed and grown because of the FLK's (Funny-Looking Kids) and FAK's (Funny-Acting Kids). They are precious, valuable, essential.
What in the actual fuck is this nomenclature doing in a supposedly pro-disability piece? By all means, let me know if I'm missing something – if these are terms affectionately coined and used by those with disabilities in reference to themselves – but on the face of it, situated in the utter mess of this article, my reaction is one of stunned disbelief.
Humanity will deserve to leave this planet and go to the stars, and we'll be able to survive and thrive—because of people like me.
On the basis of this piece, I beg to differ.
(This is an asshole thing to say. I'm aware of that. Let's call it a little contextual irony.)
How can I possibly say we are all cripples?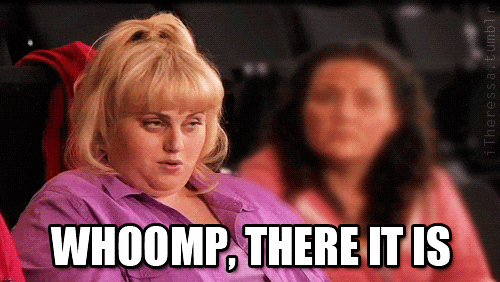 Oh my god.
When a physically able person sees someone in a wheelchair and feels "sorry" for them, they should consider the different perceptions that wheelchair enables them to have. They see and hear things those who stand and walk do not. They get to live a different life. Different, not less.
I am not physically disabled, nor have I ever been. But I'm pretty fucking sure that, however positively or negatively one feels about using a wheelchair – about whether it's something you "get" to do, as opposed to a thing you have to do – it doesn't grant you magical powers of intuitive perception. Rather, I'm given to understand, the things one hears in a wheelchair that other people don't aren't secret universal truths, but condescending assumptions about their capabilities, ableist slurs and abuse, a whole lot of height-related awkwardness, and patronising platitudes from people who want to use their existence as an inspiration. Everyone lives a different life, but that doesn't mean there's any utility in erasing the complications that particular disabilities, and our attitudes towards them, frequently present. Acknowledging the fact that people in wheelchairs can live rich, full lives on their own terms doesn't mean there aren't wheelchair-specific problems still to navigate, or that it's wrong for some people in wheelchairs to wish they didn't need them.
The opposite of feeling instinctively "sorry" for a disabled person isn't assuming they're totally happy with their lot in life and the unique perspective it affords them, but is rather to treat them like a fucking person: that is, to not make judgements about how they might feel about themselves – or anything else, for that matter – on the basis of first appearances and their membership, visible or otherwise, of an enormously diverse group.
I wrote one well-known story called "To Kiss the Star," about a young woman named Mel Armstrong, wheelchair-bound, blind and spastic with a heart defect. Mel won the lottery to be housed in a hardened spaceship —to get a perfect, near-immortal cyberbody—and travel to the stars. Hot damn! Mel doesn't want to go. She's in love with John, a handsome young man who's been visiting her out of a partially misguided idea of charity. John's been lying to Mel, as people will do. By the end of the story, it's clear who the real cripple is. Not Mel – she can and will go to the stars.
The "real cripple"? A minute ago, that was all of us – but now, all of a sudden, the word has acquired a decidedly negative inference. John is the "real cripple" – the person who's ultimately wrong and defective, despite being able-bodied – and do I really have to explain why that particular construction is still situating disability as a bad thing? UGH.
As Toni Morrison perhaps did not say, but I believe her to have said, so in my world, she has said, "I write in order to find out what I know."
As Amy Sterling Casil perhaps did not say, but I believe her to have meant, so in my world, she has said, "I don't know what the fuck I'm talking about."
Now, after writing this, I understand why I am so little satisfied – these days, even disgusted – with fictional stereotypes. These stereotypes are an imposition of a limited, false image or idea on others. I like to think that some day, these falsehoods will no longer be sold as "entertainment."
Stereotypes like autistic people being bereft of empathy and disabled persons having emotional superpowers, perhaps? DO GO ON.
Differently-abled or abled like the majority on the ability spectrum, we can learn how to use the senses we do have better. Just as those who have lost their sight experience greater perception in other senses, and just as those who use wheelchairs see the world from a different perspective.
Dear Ms Sterling Casil: being blind does not make everyone Daredevil, because not everyone who loses their sight does so in the same way, at the same time, under the same auspices. Also: enough with the wheelchair perspective! It's starting to feel perilously like a height joke.
Viewed with the strongest perception that we can have at any given time, there is not one of us who is not a "cripple."
And when everyone's super, no one will be.
Also, uh. You realise there's still a need to make specific accommodations for people with specific disabilities, right? That the issue doesn't magically disappear if you randomly declare everyone disabled?
To overcome our mutual disability, it isn't about the so-important "I" or "me." It's about "we." It isn't about what you want, it's about who and what you are as well as everybody else.

We'll never get off this planet, much less do the part life has given to us, if we keep on thinking about our isolated selves.
In other words, nobody should talk about their particular problems or specific needs, because treating disability as an amorphous, generalised concept is much more useful than acknowledging those it affects as individuals.
Money's one thing, Vernor. Getting over our damn selves and feeling what others feel and respecting that: quite another.
YOU DON'T SAY.
Here's a moral for you: Assholes can still exhibit empathy in other contexts, because being empathetic doesn't magically stop you from being an asshole – even and especially when discussing your own empathy.
Now, if you'll excuse me, I'm going to go shove my face in a pillow and scream.
ETA: I've gone through and changed Sterling-Casil to Sterling Casil, as I'd evidently been spelling my interlocutor's name with a hyphen that doesn't belong there. Just because I think she's wrong doesn't mean I can't get her name right.